South Asian Heritage - India
As part of South Asian Heritage Month, Leicestershire County Cricket is taking a look back at some of the club's past players. This weeks edition looks at the past Indian players who have donned the running fox.
Anil Kumble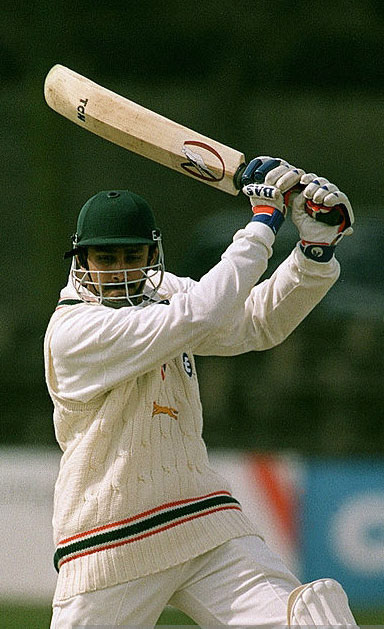 In 1995, Anil Kumble took 105 wickets for Northamptonshire and when he was signed for Leicestershire in 2000 it was hoped he would achieve something similar. Sadly, it was not to be, though he took most wickets (45) he seldom ran through teams. Firstly, he was carrying a nagging shoulder injury for most of the summer, secondly the low slow wickets did not suit his bowling. Tall at six foot two, he would make his top spinners bounce in the right conditions.
Against Kent at Canterbury he scored 56 and had match figures of 10 for 105, but sadly rain had taken out most of the second day and his reward of a Leicestershire win ended in a draw.
Javagal Srinath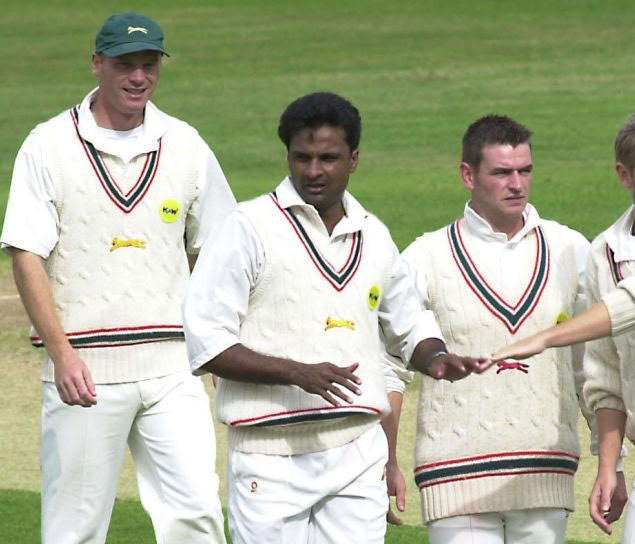 Javagal was signed to play in the closing matches of the 2002 season, with one objective in mind, to help Leicestershire secure first division status in 2003. He helped secure a good win over Sussex and his 9 wickets played a vital part in the two-day destruction of Somerset at Grace Road. His efforts also helped secure top division status in the one-day league, though sadly 2003 was the last year Leicestershire were in both top divisions.
Though generally remembered as a lively fast medium bowler, he did score 50 against Yorkshire, helping secure valuable batting points.
Since retirement as a player he has been 'Match Referee' in over 50 test matches.
Virender Sehwag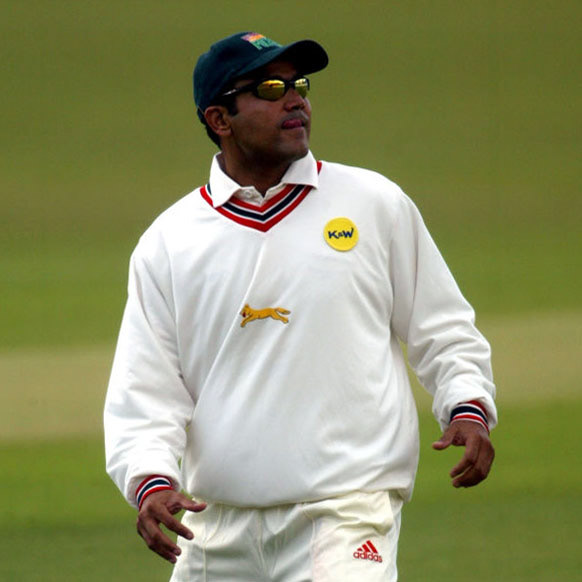 The signature of one of the world's most aggressive opening batsmen for the first ever T20 tournament in 2003 clearly shows Leicestershire's commitment to making the new challenge a success. True, Leicestershire got to the first finals day with a perfect record of played 5, won 5, but sadly for Virender, 86 runs at an average of less than 15 was not the outcome expected. He was more successful in the first class matches with centuries against Notts and Middlesex. In all, he played 103 Tests for India, scoring 8,503 runs at almost 50 with 21 centuries. Certainly, one of the greatest batsmen ever to play for the Foxes.
Dinesh Mongia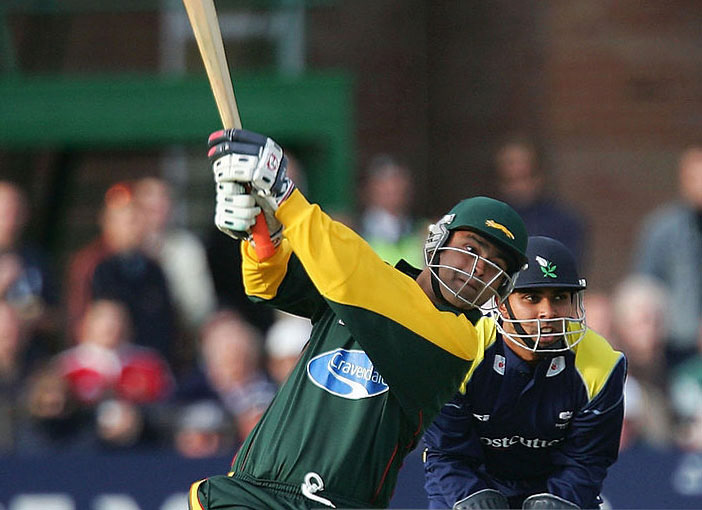 Dinesh was a left-handed all-rounder who represented India in over 50 one day internationals. Unfortunately, he was not able to step up his game to be a success at the shorter T20 format and sadly missed out on Leicestershire's T20 win in 2006. He scored four centuries for the county with 165 against Glamorgan in 2006 being the highest. From time-to-time he tied up the opposing batsmen with his left arm spin, his best being three four wicket hauls with four for 12 in the win against Somerset at Oakham in 2005 being the best, a match in win he also scored 75.
Richard Holdridge - Club Historian